'Jobs to be done' eller Job-teori er udviklet af den amerikanske innovationsguru Clayton Christensen, hvis bog "Competing Against Luck" handler om hvordan man kan anvende job-teori til at analysere sine kunders behov. Christensen stiller spørgsmålet: What is the job our customers are trying to get done?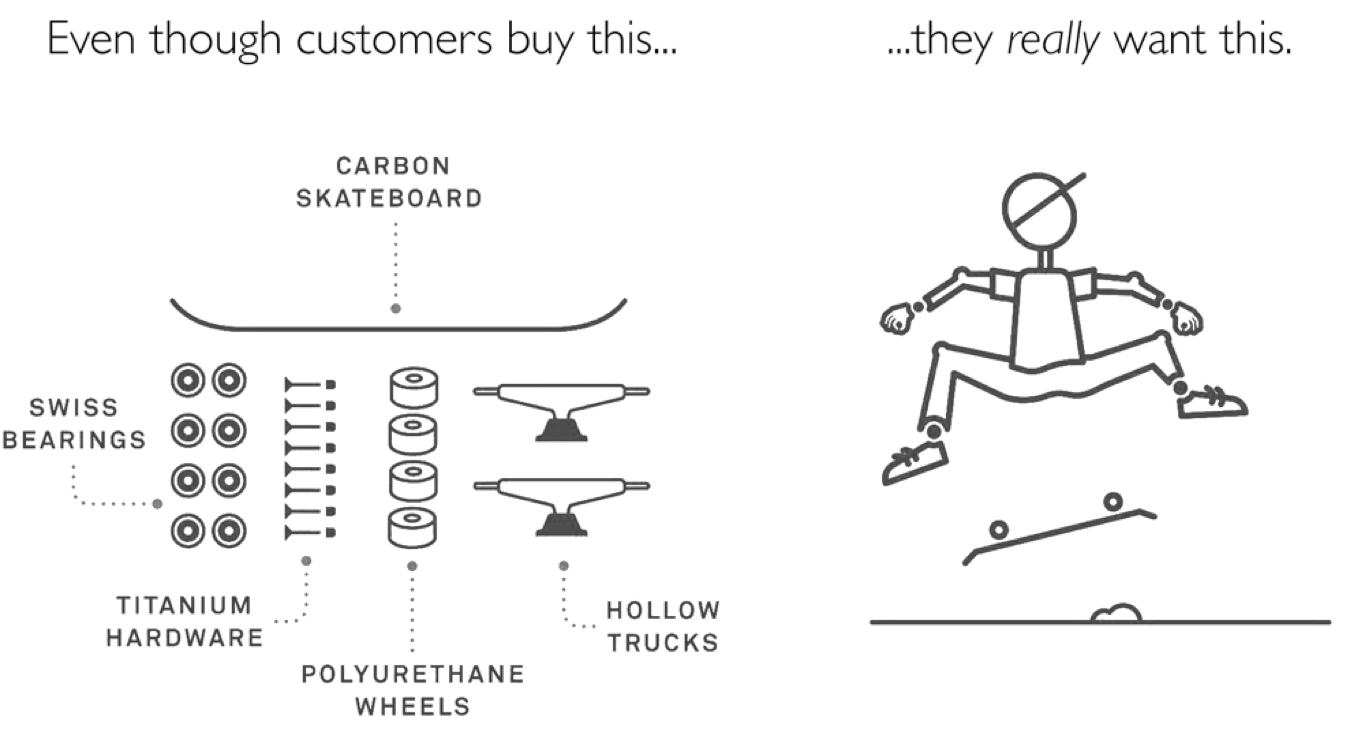 Billedet er lånt fra jtbd.info
Job-teori er et værktøj som du kan bruge til at undersøge og vurdere dine potentielle kunders interesse, forståelse og holdninger til det område som din ide beskæftiger sig med. Det grundlæggende argument i job-teori er, at potentielle kunder ikke tager købsbeslutninger baseret på din ide eller dit produkts funktion alene. I købssituationen spiller en række sociale og følelsesmæssige elementer også  ind på kundens købsbeslutning.
Lyt mere her, hvor Jobs To Be Done fader figur Clayton Christensen bruger 24 minutter til at forklare begrebet yderligere.
Se evt. værditilbud, forretningsmodel eller kundeinterview.